Blossom from Within
June 14-19, 2022
Yoga + Voice Activation Retreat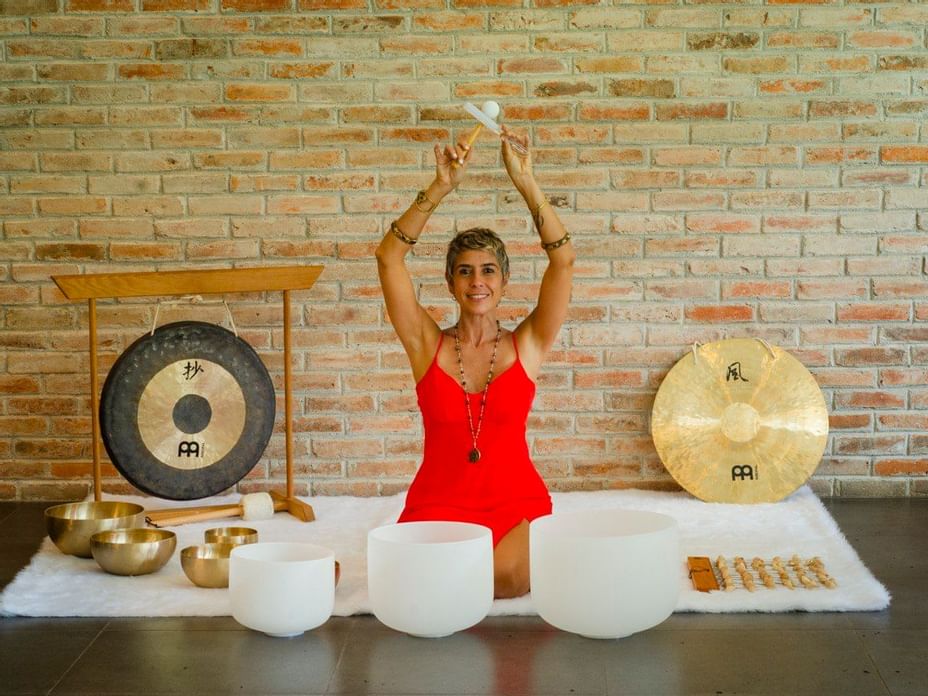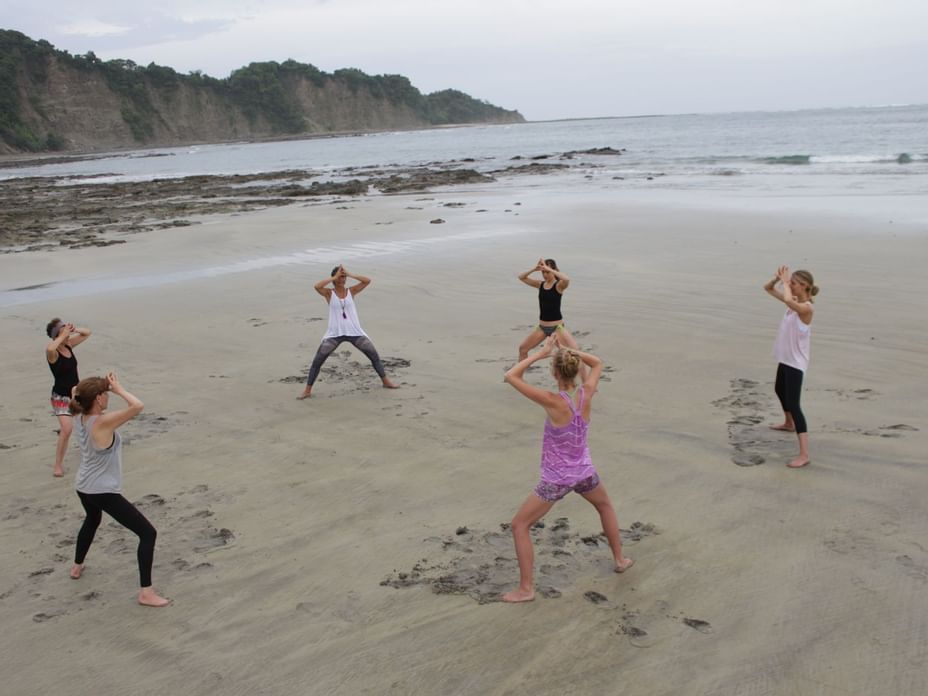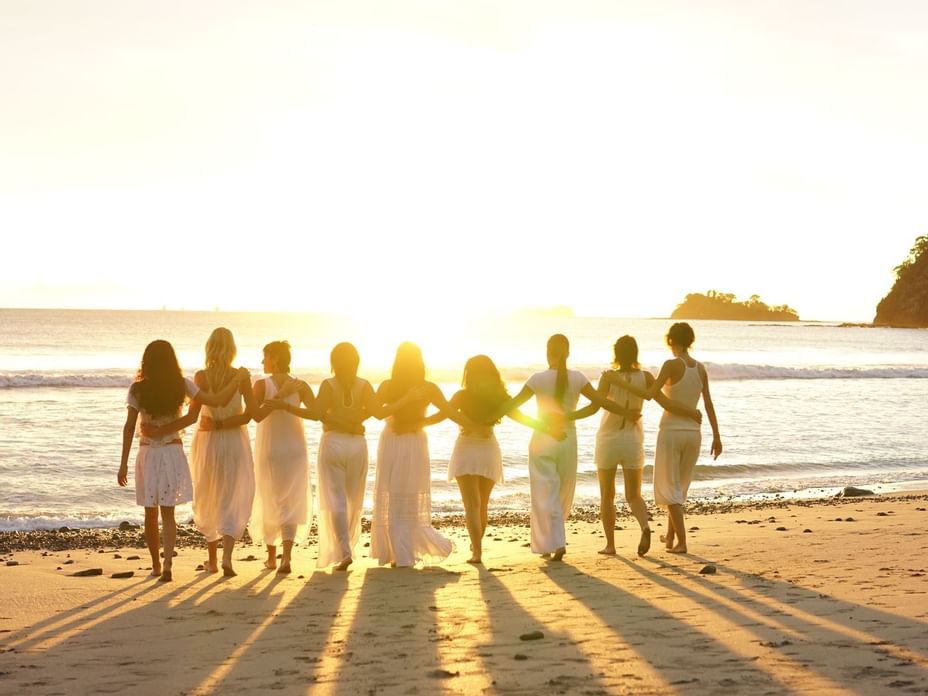 With MARIANELA ORTIZ
Live music performed by GABRIEL LOYNAZ

This is an invitation to embark on a journey of the soul, to align on a deeper level within yourself and connect with your AUTHENTIC voice so you can BLOSSOM into your life's purpose. We invite you to shatter barriers and align to the force of EVOLUTION and EXPANSION through music, vibration and Holistic Yoga Meditation.
Through music, healing sounds, sacred instruments, VOICE activation exercises, and mindful movement, we will prepare our body, mind, and soul to CULTIVATE a sacred space of peace, strength, balance and joy within. Marianela Ortiz, Gabriel Loynaz and other special musical guests will share live music which will guide and support us through deep healing processes. Music will move us to flow, liberate, let go, AWAKEN, smile, cry, love, shake, honor, sing and celebrate LIFE.With music as our guide, we will learn how to NURTURE our spirit much like we would a garden: using light (being present in the moment) and water (state of flow and creativity). Music helps us release any doubts and NOURISH ourselves in the soil of CREATIVITY.
¨We are music: our heart beat is the rhythm that pulses through our veins. Our voice is the melody that resonates as we speak; our health is the harmonious state of our bodies and minds; our breath is the silence of our bodies' respiration.¨
The offer includes:
Join the Experience
Are you ready to BLOSSOM?

Join us for this special experience at the mystical Cala Luna Boutique Hotel. A journey to the heart. Located in the lush jungle of Guanacaste, Costa Rica, awaken each morning to the sounds of howler monkeys and the crashing waves of the Pacific Ocean. An experience designed to celebrate life through Holistic Yoga-Meditation, voice activation and devotional chants. Music, vibration and sound will take us on an inner journey of self discovery, igniting the fire of inspiration, creativity and passion. Connect with and cultivate love, purpose and JOY as we move, sing and heal. This program and all its components are based on the integration of the millennial knowledge of the 5 elements of Chinese medicine. Each of the elements is related to a different internal organ, their function and a related emotion, which when in disequilibrium affects the function of our organs. Each element has a corresponding sound that together with the Kriyas, or repetitive movements and asanas, help the whole system to enter a state of harmony and balance.
What's Included:
5 nights lodging at the mystical Cala Luna Boutique Hotel, 5 dinners and 4 lunches. Fresh organic meals with produce from the garden at La Senda.

Live music with Gabriel Loynaz and fellow musicians for ALL activities

Kirtan night with mantra singing and live music with special guests and magical Sound Bath at la Senda.

Magical Cacao Ceremony to open the heart chakra and connect with LOVE, peace, and softness.

Voice activation exercises to open the throat chakra and connect with the energy of expansion, EXPRESSION, creativity, connection, truth, and wholeness

Holistic Yoga classes with asanas, kriyas, mudras, and healing sounds to discover our vital force by aligning ourselves to our life's PURPOSE

Hara Yoga to feel in ourselves the power of DETERMINATION by turning our weaknesses into strengths and connecting with the 9 forces of the soul

Sufi Yoga, cultivating kundalini energy, connecting with the force of CREATIVITY and inspiration

Silent meditative walk through the magical labyrinth at La Senda, taking us on a journey INWARD, guiding us to discover who we are.

Night of guided ecstatic dance with live music and body painting to EXPRESS, play, and connect with joy.

Avatar Transformation Blue Clay experience to detoxify, exfoliate and rejuvenate.

Shamanic Drum Guided treatment and Thai massage in pairs.

Optional: Private Holistic Healing session with Marianela Ortiz.
Activities post retreat:
Temazcal ceremony, a sacred ritual of REBIRTH. Temazcal, translated as 'the house of heat', is a sweat lodge ceremony where the hut itself represents the belly button of the Earth and the process of rebirth of the participants. Here we are connected to the Mother. Through steam and sweat, a cleansing process is initiated to release toxins and impurities, increase oxygen levels, and deepen states of meditation. Through surrender and intention, we can release what is no longer serving us, and through the support of the mother, be reborn with clarity, purpose and passion for life.
Optional
Private Holistic Healing session with Master Practitioner Marianela Ortiz.
Contact for more information: wellness@calaluna.com