Five Star Pura Vida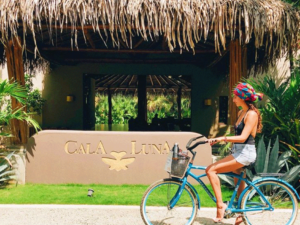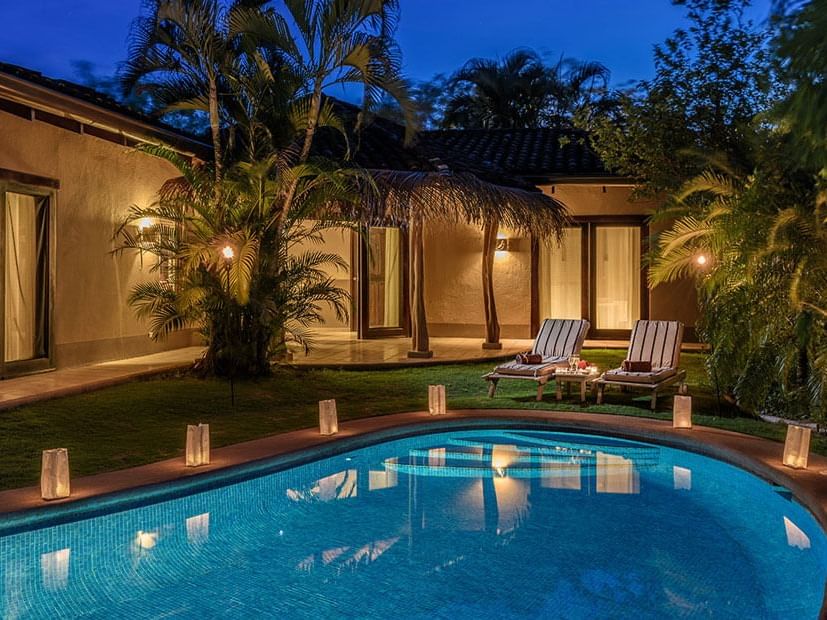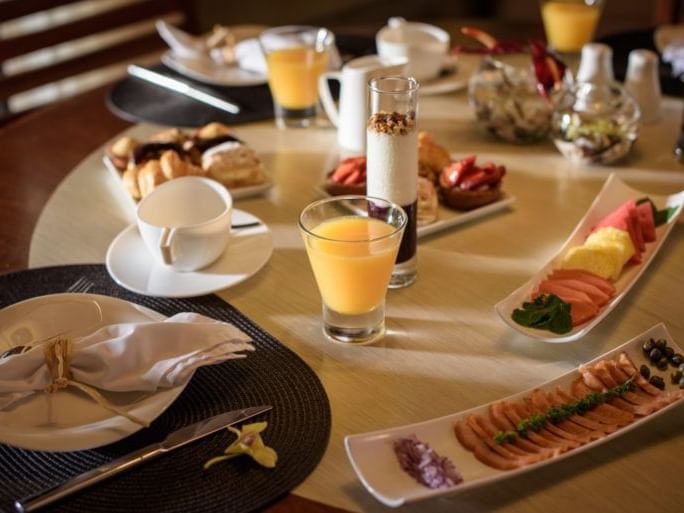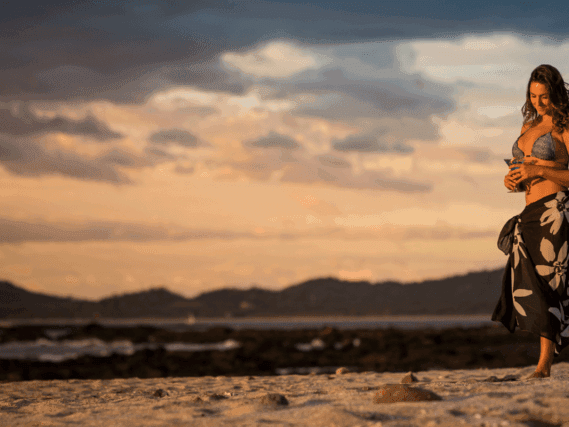 And how can you find what you're looking for when you're going off the beaten path? Never fear; I'm here today to make the choice an easy one. Follow me to balmy Costa Rica, a traveler's paradise if there ever was one. Cala Luna is an easy choice because it offers everything you could want, including the luxurious accommodations and opportunities that you should expect from your vacation. Because it is so easy for a hotel to just call itself five stars these days, it's important to do a little research and verify that the hotel is what you're looking for. The first thing you should consider is the property because you should be immediately wowed the moment you arrive on the premises. Cala Luna takes to heart the call to be more in touch with Nature, and one of the first things you'll notice when you arrive is that this property is a lush jungle with the touch of a master gardener. Instead of your typical high-rise hotel where everyone is stacked one on top of the other, Cala Luna is
spread out into a circle surrounding the main pool and restaurant, so no matter where you are, you're close to where you want to be. The second you arrive, you're greeted with a cool towelette smelling of essential oils, and as you clear the stress of travel from your face, you breathe in the calming scents, and right away you know, this is going to be a five-star experience. When you're traveling to Costa Rica, you expect the beach to be close by, and this is where Cala Luna shines. Situated just steps away from the beach, it's an easy jaunt down a lovely little lane to where the hotel offers nightly cocktails on the beach so that you can sit and watch the most gorgeous sunset you've ever seen crest the Pacific Ocean. The hotel even offers security on the beach so that you can be sure that your belongings are safe on the towel while you cool off in the clear blue water. The great thing about Costa Rica is that you're surrounded by beaches, so if you want to go exploring you can just borrow one of the complimentary beach bikes that Cala Luna offers and tour the coastline. If you're looking to surf, make an appointment with the Tamarindo Surf Academy sponsored by Cala Luna, and their talented and knowledgeable surfers will take you to the best waves around. Indeed, the gorgeous scenery should extend to the rooms themselves. They should have everything you need, the spirit of which is embodied in the Luxury Villas at Cala Luna. Everyone has had the experience where they had an embarrassing collision with someone else in the hotel pool, but shouldn't a five-star experience be more private? In fact, it should be. The Villas at Cala Luna come fully equipped with their own private pool, kitchen, and living room. Each Villa has two to three rooms, and yes, each room has its own bathrooms, so no traffic jams in the morning when you're traveling with a large group. Having stayed in the Villas, I can tell you that they are heaven sent when you are traveling with a bigger group, because every night can end the way a vacation should, together.
The next step you need to verify is the service, and believe you me, this is one of the most important things you should consider because it has one of the biggest impacts on the overall experience of your stay. Basically, you should expect smiles all around, and for them to know your name. Cala Luna is family owned and operated, and guests become like family, which is exactly how they treat you. It's nothing strange for one
or more of the owners to be enjoying breakfast in the mornings because this is there home. They even open up their actual house to visitors on their organic farm La Senda, where you can go horseback riding, have a gourmet dinner under the stars, and learn about sustainable living. If impeccable service is a hallmark of five-star living, then Cala Luna embodies the principle. So you want the authentic Costa Rican Experience. But that doesn't mean that you want to feel like you're on a camping trip, this is where amenities come in. Amenities are what the hotel can offer you in terms of conveniences. As noted before, you want to feel like you're in paradise, and you don't want to worry. Cala Luna exists to take care of you. For your well being they offer complimentary yoga and physical conditioning classes in the morning, led by experienced instructors who can help you, no matter what your experience level may be. For your ease, they offer beach bikes and free cocktails on the beach and a concierge who is always available to help you with any reservations or to book any tours that you might want to enjoy. I'm going to include a category here that might seem slightly unconventional. Nevertheless, it rings true in this case. Authenticity is the idea that you're getting the real deal, something unique, not factory-made. Often times you'll see big resorts in faraway countries with familiar names, that's because they're chains that can be found all around the world, often in your backyard, so to speak. The problem is, when you travel a couple thousand miles to experience some new adventure, you don't want a hotel room that's similar to the one back in Texas, you want something that lives and breathes the culture surrounding you. Smaller hotels like Cala Luna are able to keep that culture alive and well in every part of the hotel because that is there sole function. There is only one Cala Luna in the world, and it is in Tamarindo, Guanacaste, Costa Rica. From the food to the style of the rooms, everything shouts Pura Vida, a phrase that describes the pure life that is lived in Costa Rica. Everything they do is authentic, and you can be sure that while staying here you will know that you are in Costa Rica, not some ubiquitous hotel room that could be anywhere in the world. Now they say that breakfast is the most important meal of the day, and Cala Luna took that to heart. Not your average hotel continental breakfast, the veritable feast offered every single day is worth a couple of stars in it of itself. The scrumptious affair is a fusion of popular American breakfast foods and traditional Costa Rican cuisine, and it's all included in your stay. If you're looking for comfort food, head to the omelet station where you can custom order an omelet and watch as the chef prepares it; or, try out the national staple, Gallo Pinto, a warm, filling rice and bean dish that pairs well with the local fresh cheese and eggs. Vegetarian or vegan? Not a problem. From pastries to fresh fruit and veggies, you'll find more than enough options to tempt your palate day to day.