How to Plan a Destination Wedding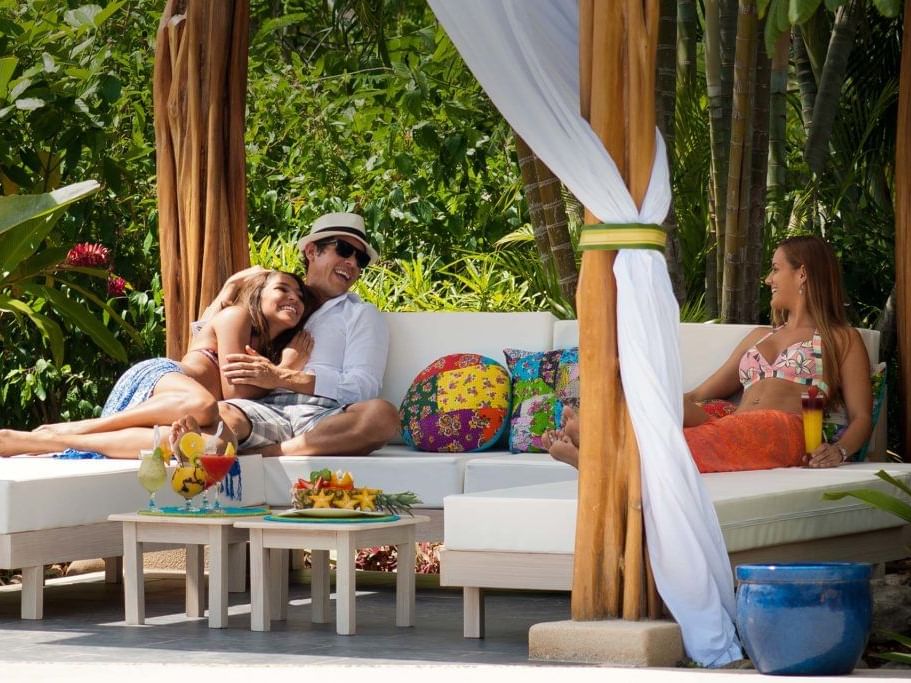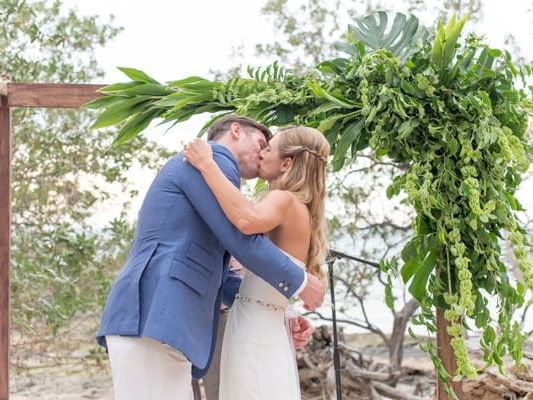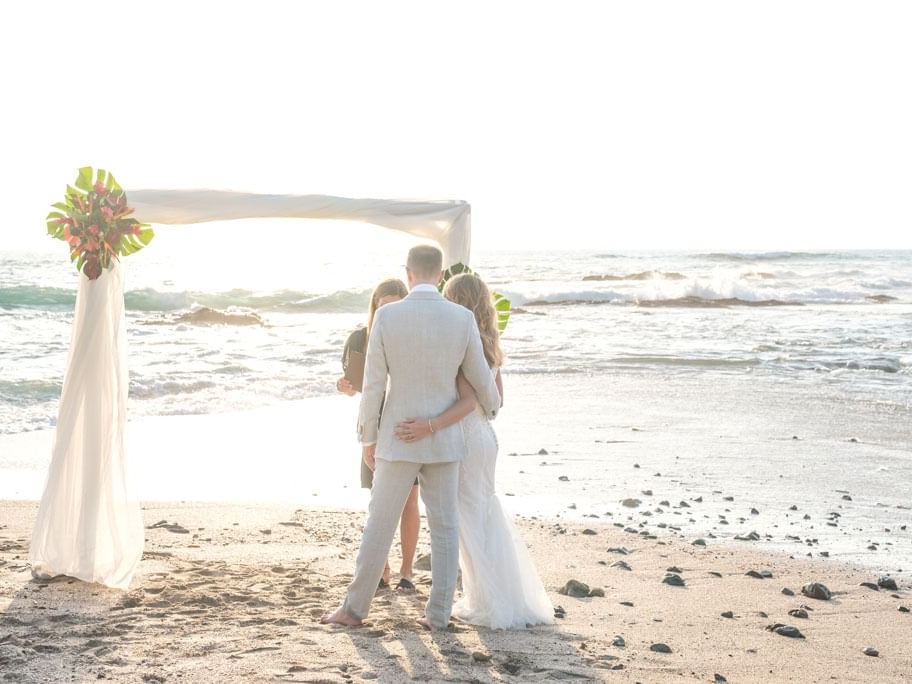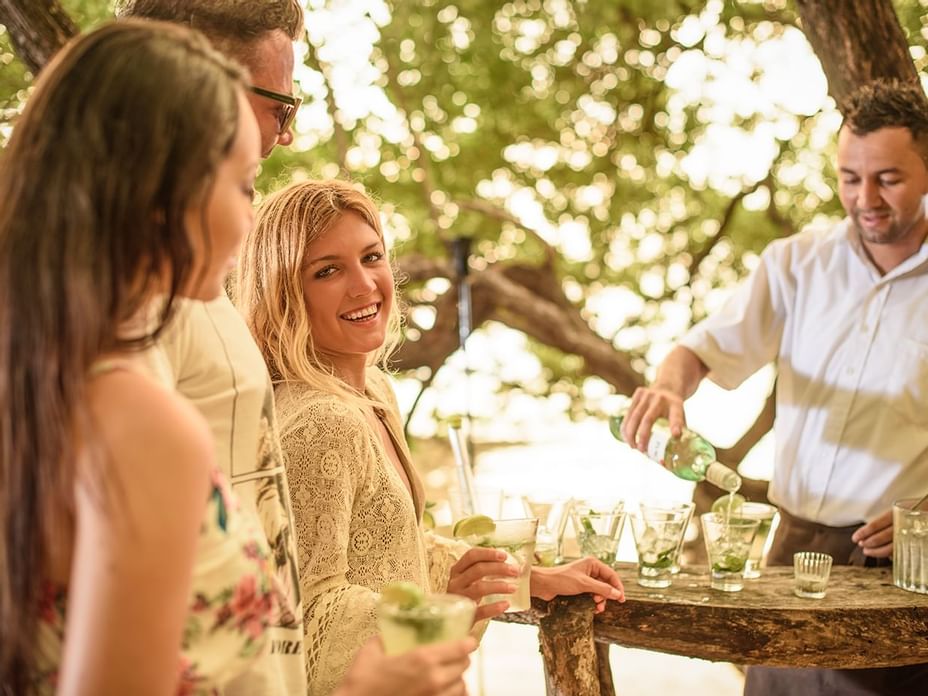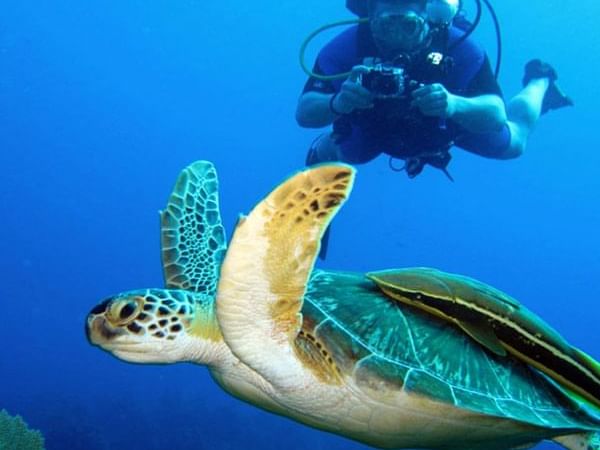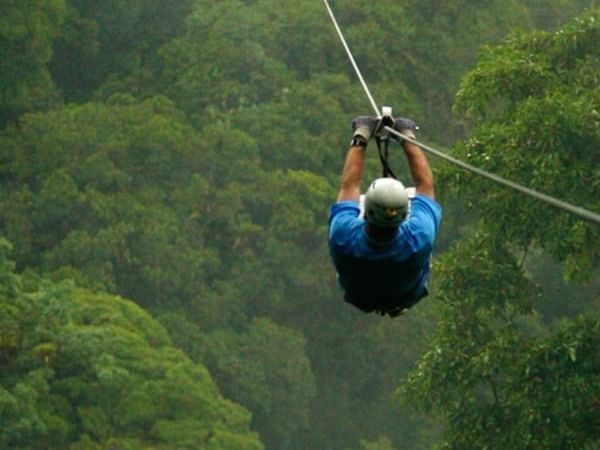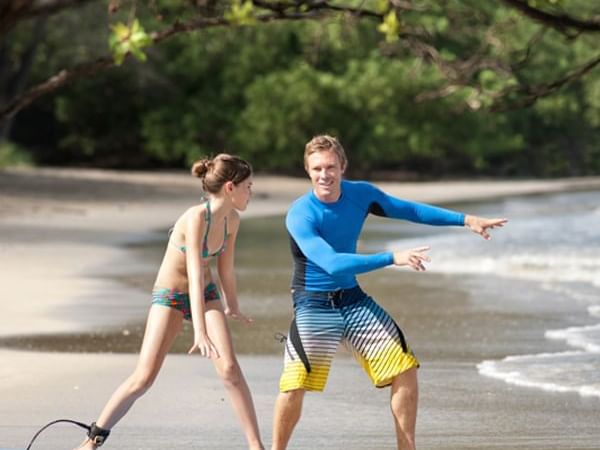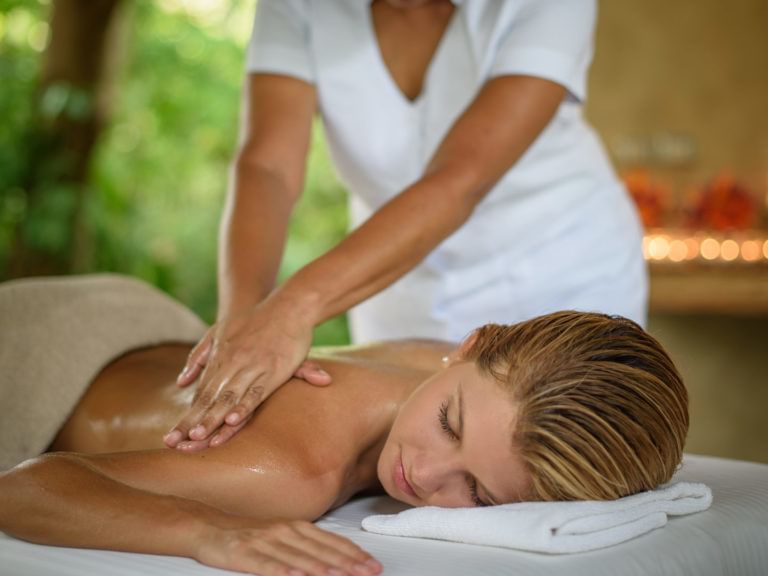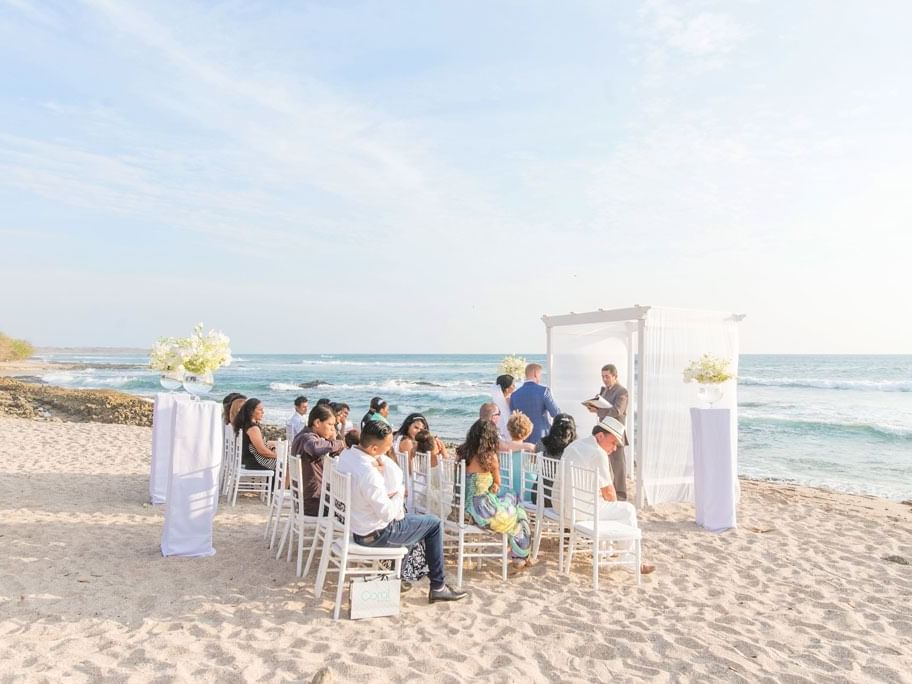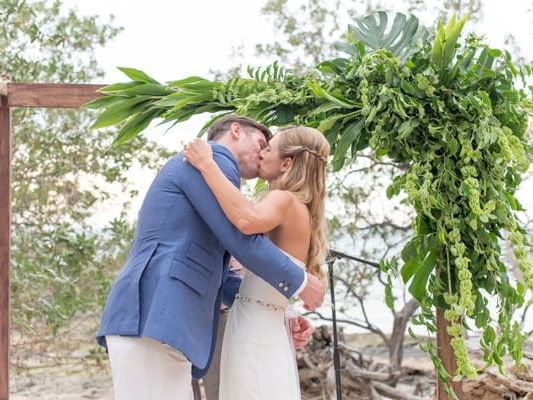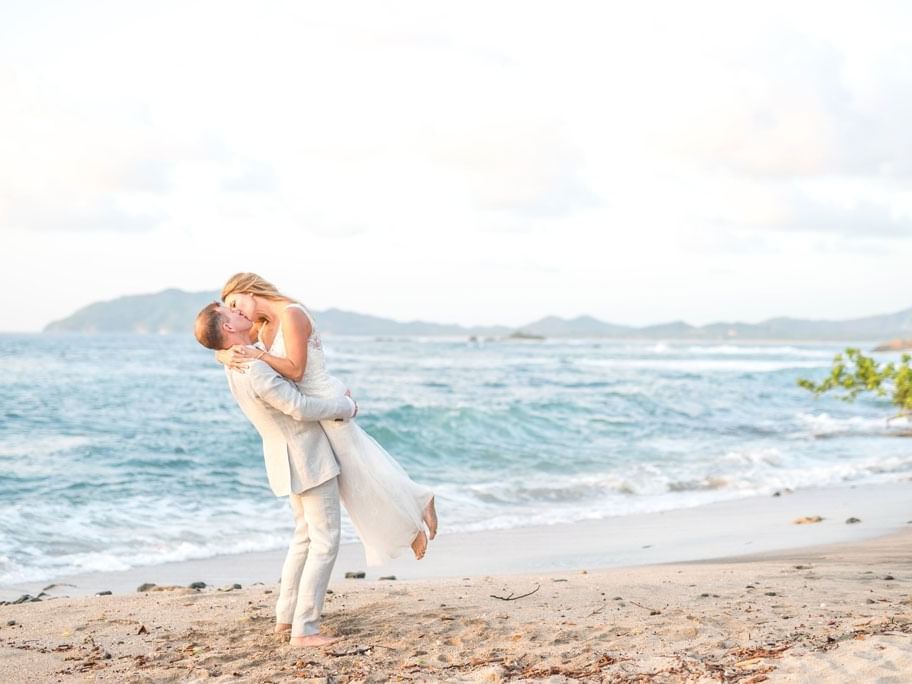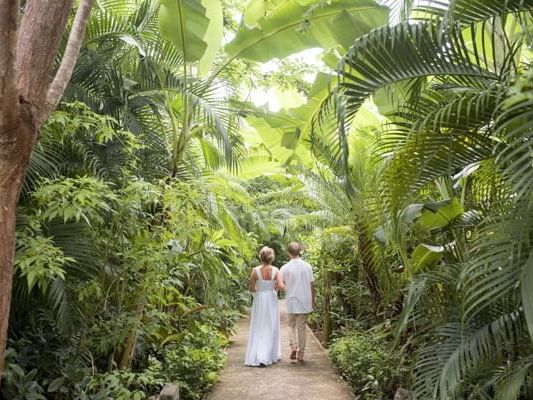 Reality shows featuring stressed-out brides are hugely popular, and that's because anyone who has been through the experience can relate. The truth is that there is a lot of pressure when you plan a wedding. You have dozens of details to coordinate, and there are an endless number of people who play critical roles. All of them have to be on the same page.
Couples planning an intimate local ceremony with a few friends and family often find their guest list expanding dramatically. Once everyone has added their must-have names, a small ceremony with 50 in attendance turns into a giant event with 200 or more guests. Costs add up quickly, and so does the tension. It is at this point that many soon-to-be-married partners turn to each other and ask, "Why didn't we just elope?"
The Stress-Free Solution
Fortunately, there is a solution that eliminates the stress – and it doesn't involve running off to be married in Vegas. Destination weddings are becoming increasingly more common, because they offer all of the benefits of a full-service wedding planner combined with a glorious ready-made honeymoon adventure. For example, when you choose Costa Rica's Cala Luna, you get to relax and enjoy the amenities of a luxury resort while your personal concierge takes care of your wedding details.
If you have decided to say no to pre-wedding drama and yes to quiet beaches with the ones you love most, this guide is for you. Here's the ultimate guide on how to plan a destination wedding and getaway in a beautiful country such as Costa Rica.

Destination Wedding Do's and Don't's
DO…
Notify guests far in advance. It is especially important that you give your guests ample time to plan and arrange for a trip. They will have to calculate whether or not they can afford the cost of traveling, if they are able to take time off work, and if they can have other responsibilites and commitments taken care of by someone else.
Hire a wedding planner or choose a wedding package. Planning a wedding is already difficult enough. Having a wedding away from home, possibly in another country can be even harder. Having a wedding planner who is familiar with the area and can help you scout for local vendors will be a lifesaver. They can be especially helpful if you plan on having a wedding in a country where you don't understand the language.
Plan for an entire weekend. Destination weddings usually take a weekend to a few days, so make sure your guests are kept happy and entertained at the destination. You should plan for various group meals and activities to keep your guests having fun and mingling. Create a list of suggested activities and excursions your guests can do, such as surf lessons or a nature hike. It is also standard to host welcome dinners and rehearsal dinners so your guests don't have to find a place to eat by themselves.
Be considerate of your guests. While it is your big day, destination weddings take a lot of time, effort, and money on everyone else's part. Be considerate to your guests by trying to put everyone in a reasonably priced hotel, provide transportation to and from the airport, and any other travel needs they may have. While it is not required nor customary for the bride and groom to pay for guests' airfare and accommodation, try to keep expenses as affordable as possible.
DON'T…

Invite too many guests. Most couples prefer to keep destination weddings more close-knit and intimate. Because there are added logistical variables such as taking care of everyone's accommodation and transportation, you will also find that it will be easier and more affordable if you keep the wedding small. By inviting only your closest circle of family and friends, you'll be able to ensure that everyone can join in on meals and activities.
Forget a backup location. Weather can be unpredictable, so make sure you have a Plan B if your original option goes awry. It's best to have an alternative indoor location just in case. You don't want your big day to get rained on.
Wear the wrong attire. If you plan on having your wedding on the beach, choose light and breathable fabrics that work well in hot and humid areas. For men, a traditional suit may not be the best option due to the thick and heavy fabric. Make sure that your attire can stand the heat. Linen suits are a stylish and practical option for the groom and groomsmen. For the bride and bridesmaids, dresses made of silk and chiffon are good choices. If you do want to wear a dress that has thicker fabric such as a ballgown, opt in for a sunset wedding to avoid breaking a sweat in the sun.
Ship any wedding items. Shipping wedding items, especially valuable and irreplaceable ones can be risky. It's especially important that you carry your own wedding dress. It's okay if you have to stuff it in your suitcase – just make sure that you will be able to steam and press the creases when you arrive at your destination. To prevent the added stress and chance of losing your items, bring everything with you in your checked luggage. Even if you have to pay for extra bags, it's well worth it.

Before Your Wedding
There are a several practical considerations when making preliminary plans for a destination wedding. The first is whether your most important guests can and will travel. For example, if you can't get married without your father in attendance, make sure he is on-board with the idea.
The next step is choosing the general area for your wedding. If you don't have a specific destination in mind, make a list of options and look at the pros and cons based on answers to these questions:
What are the weather patterns? You may not want to plan your wedding during hurricane season in a country that gets hit by wind and rain several times a year.
How far will you and your guests have to travel? A six-hour flight is fine with some people, but others can't manage such a long trip. Choose a destination that isn't too far for your travel-adverse loved ones.
What is the geography? If you dream of having a volcano in the backdrop of your wedding photos, destination options are limited. On the other hand, if you want to be married on the beach with cliffs in the background, you may be looking for an entirely different location.
What is the general cost of a full-service wedding? As you make specific plans, the actual expenses will fluctuate, but you can get a good sense of which countries will offer the most value for your dollar. For example, cost of living is quite low in Costa Rica, so you can expect significantly savings as compared to weddings in Hawaii.
Once you have chosen the general destination, though not the specific venue, it is time to make some important decisions about how many people you will invite and what elements of the ceremony are non-negotiable. This information will be critical in choosing the particular resort for your wedding.
Use the power of the internet to create a list of options, then start contacting your top choices. The earlier you take this step, the more likely you are to have things just the way you want them. Online feedback is helpful in narrowing down your list, because you get perspective from individuals who have first-hand experience with the locations you are considering. Major travel review sites offer useful information. For example, you will discover that Cala Luna make TripAdvisor's list of Top 10 Hotels in Central America.

After Booking the Venue
Now that you know when and where the wedding will take place, you have an as-soon-as-possible to-do list. At the top of that list is sending out save-the-date cards so that your guests can start planning their trips right away. Your cards should include logistical information, such as whether their accommodations are already reserved. If not, provide a list of options for accommodations close to the venue.
Collaborate with your venue's wedding coordinator to plan a welcome/rehearsal dinner before the wedding. This ensures everyone will be present well before the ceremony, and your guests will have an opportunity to get acquainted. Ideally, members of the wedding party will arrive well before this dinner – perhaps even two nights before the ceremony to make sure delays don't derail your plans.
Other information your guests will appreciate includes a menu of excursions, sights, and activities in the area. It is smart to emphasize that attendees should plan to participate in these types of adventures after the ceremony, just in case. At Cala Luna Boutique Hotel and Villas, there are a plethora of adventurous activities available from zip lining, to horseback riding, to snorkeling and scuba diving, and more. These activities allow you and your guests to enjoy the natural beauty of Costa Rica.
Zip Lining

Zip-lining above the lush forest canopy of Costa Rica is one of the country's most popular and widespread activities.

LEARN MORE…

Scuba Diving

Take a scuba diving course where, after an individual introduction in the pool, you can go out and dive with your private instructor in the ocean.
LEARN MORE…

Surfing

Tamarindo is by far the quintessential destination for learning to surf.


LEARN MORE…
Finally, spend some time with your partner planning your honeymoon. Some couples choose to stay at the resort where their wedding is held, while others prefer to explore the country a bit. Either way, the sooner you make decisions and contact tour guides, accommodations, and similar, the more likely it is that you will get the dates, times, and activities you want.
Learn more about the luxury wedding and honeymoon experience offered by Cala Luna.

Wedding Packages
Packages include:
Full service officiant, including legal marriage paperwork
6 hours photo coverage – Bridal bouquet
Groom's boutoniere – Altar decoration
Aisle decoration – Solo guitarist for ceremony and cocktails
Ceremony chairs – 4 cocktail tables with linens and floral designs
Basic reception setup (tables, chairs, linens, napkins, charger plates)*
Reception table floral designs – Reception area lighting (cafe lights)
Wedding cake
4 hours DJ
Full service coordination by Cala Luna
The Cala Luna Classic Wedding

The Classic Wedding package is perfect for those stylish couples who want a beautiful and elegant wedding.

LEARN MORE…

The Cala Luna Chic Wedding

The Cala Luna Chic Wedding package was created for those unique couples who would like to add a quirky and unique touch to their wedding celebration.
LEARN MORE…

The Tropical Wedding

A wedding design that reflects the Pura Vida attitude.



LEARN MORE…
For more resources on planning destination weddings, check out:
How to Plan A Destination Wedding: 11 Tips to Consider
Top 13 Destination Wedding Tips
A Complete Guide: How to Plan your Costa Rica Wedding
Planning A Wedding In Costa Rica