World's Largest Labyrinth in Costa Rica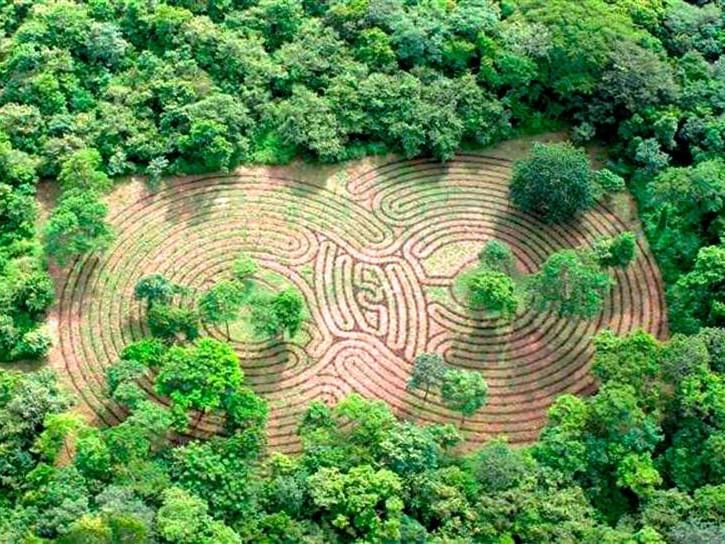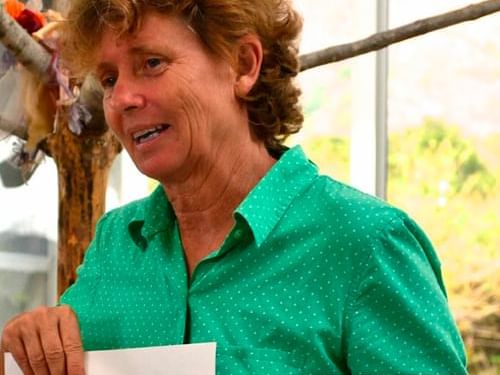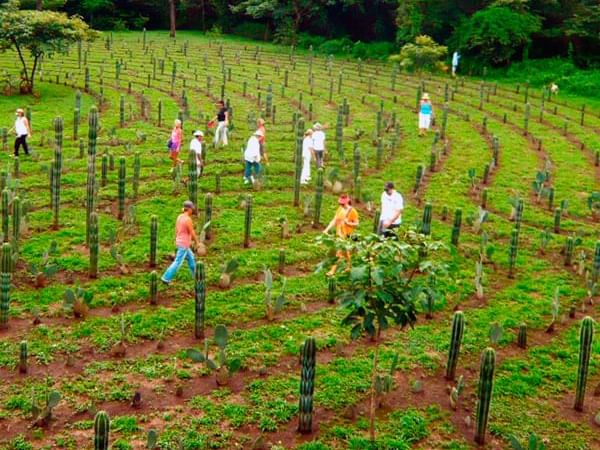 Unlike a maze, a labyrinth is designed to help the wanderer find their way, rather than become lost.
The vision behind the La Senda Labyrinth in Guanacaste, Costa Rica, follows this mantra of self-discovery.Each part of the labyrinth was intentionally designed around energy points on the property by Ronald Esquivel, an expert in labyrinth composition and sacred geometry, was the architect who designed La Senda.
The number three was a major component in the design that symbolizes uniting the feminine and the masculine, two opposing centers, into a third center, the point of creation, called the Vesica Piscis, an architectural lens through which the patterns seen in life are created.
Information about the Costa Rican LabyrinthThe labyrinth spans over 2 acres of land and is lined with virtual walls of over 4,000 cacti. Located on a ranch belonging to Cala Luna Resort, the La Senda experience is made that much more special. Ranch hands will lead visitors on horseback through a lush green landscape all the way to
the labyrinth. The horses of La Senda are well-trained and love trekking through the 74 acres of forest that surround the La Senda Labyrinth. After a peaceful journey through the labyrinth, visitors can enjoy an organic and freshly prepared brunch privately or in groups on the property as well. The perfect time of day to walk through the l abyrinth is in the quietness of morning when the sun is just rising above the horizon. The walk is sure to lift the spirit of all who visit and bring a sense of connectedness between man and the wild. Benches placed in the center of the labyrinth allow visitors to pause and enjoy their peaceful surroundings of trees, butterflies, and towering cacti.La Senda reminds visitors to slow down and be present — an art that is often lost in today's society. La Senda LabyrinthAt the end of the enchanting experience, visitors have the option of going on a zipline canopy tour through the forest. The ziplines send daring guests soaring through and above the canopy of the Monkey Jungle. The guided canopy tour is completely safe and guaranteed to be an exciting and memorable adventure. To further explore the activities and tours provided by La Senda and Cala Luna Hotel, please click here.