Cala Luna Restaurant 
Detectable Fine Dining In A Romantic Setting
At Cala Luna Boutique Hotel & Villas, our restaurants' focus on elegant and delicious creations delights our guests and our Tamarindo neighbors alike. The kitchen team conjures dishes that combine international cuisine with Costa Rican flavors to deliver one-of-a-kind tastes amid an intimate setting.
As you sit in the partially outdoor dining area, you are surrounded by flickering lanterns that reflect in the glass-like pool. You gaze up to the shimmering stars surrounded by palms as you sip chilled wine before your dinner arrives. Soon, you relish in gourmet fare that is often organic, local and sustainable, but certainly doesn't skimp on flavor, originality or refinement. Our dinners are complemented by an ample wine list that is organic and bio-dynamic, and we're proud to be the first hotel to adopt this exclusive wine selection.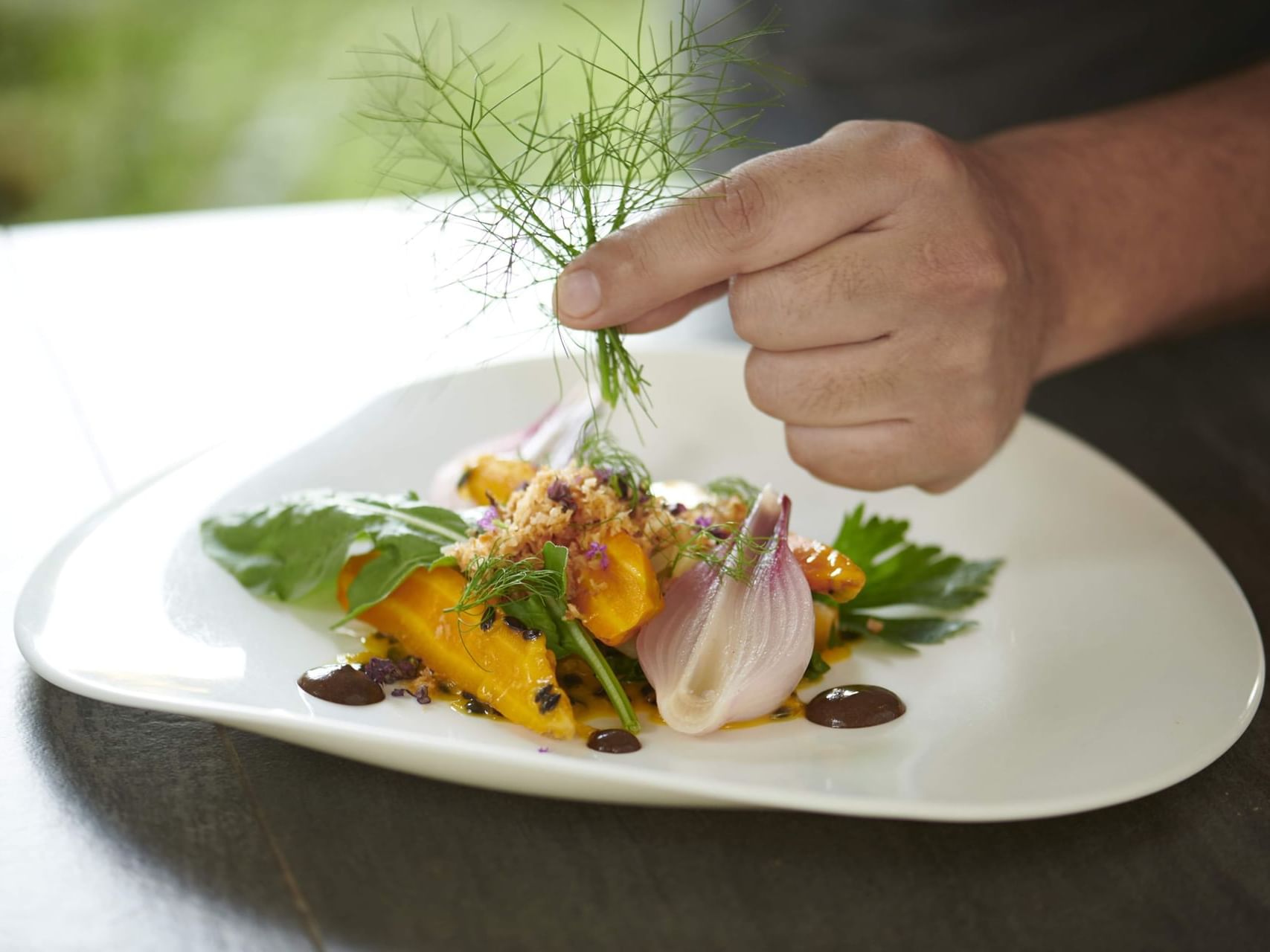 At Origen, we nourish your senses daily through delicious home-grown ingredients organically grown at our homestead La Senda and gastronomic farm to table dinners.
Breakfast 7:00 am - 9:30 am
Dinner 6:00 am - 9:00 pm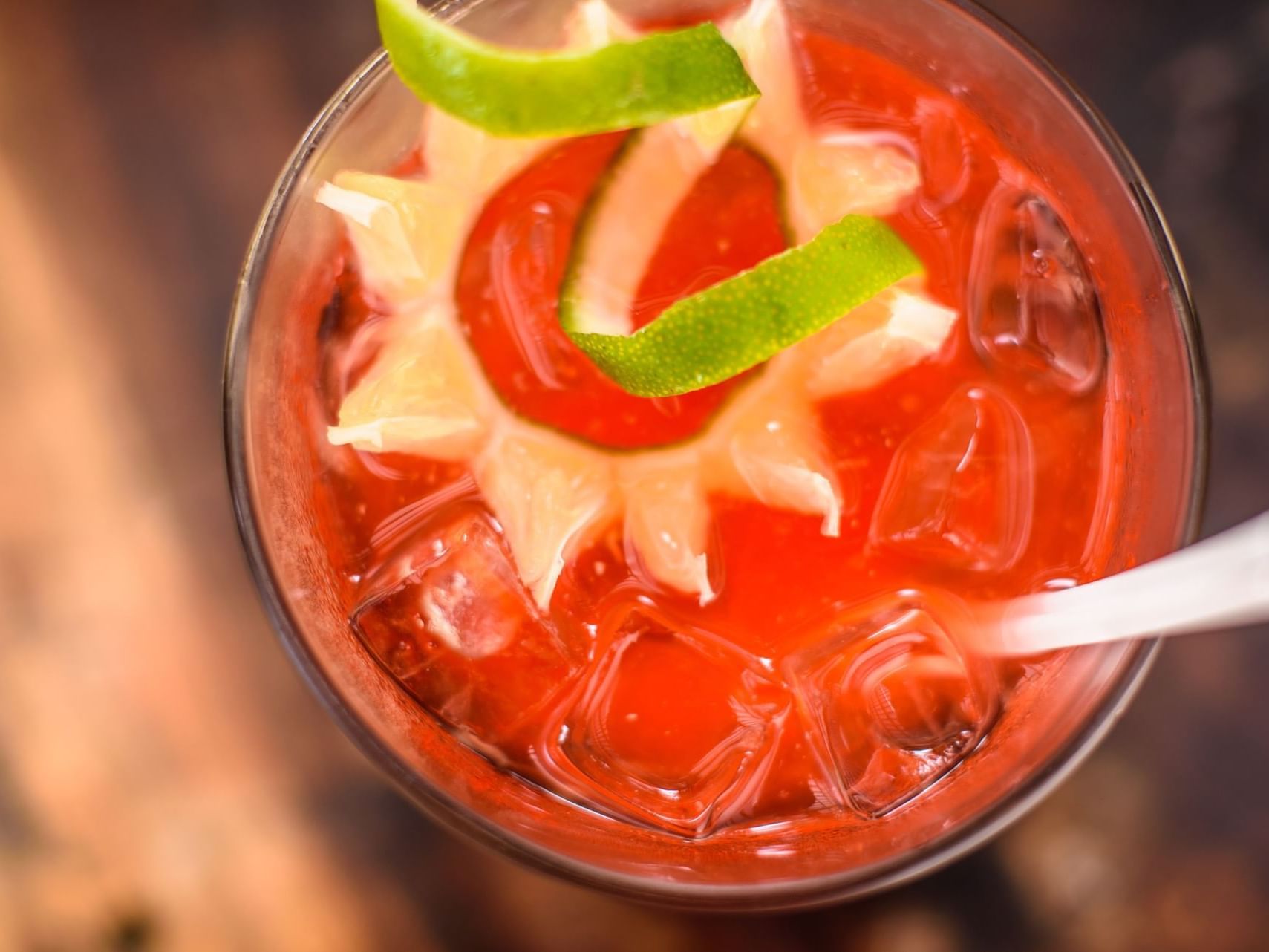 Our lounge is one of the most happening places at our resort, specializing in fruit cocktails and long list of beers, wine, and cocktails.
Lunch: 11:00 am - 5:00 pm
Sustainable Dining with Locally Sourced Ingredients
Eating responsibly and healthily leads to sharper mental function and improved physical health. We believe that food and wine are intrinsic elements of life, which is why they constantly review our menu and food origins to adhere to stringent criteria for your dining experience.
1. We strive to only use ingredients produced with a low carbon footprint. Thus, we frequently adapt our menus and use, whenever possible, ingredients grown or produced in Costa Rica.

2. Most of the ingredients we use daily are grown in Cala Luna's own organic vegetable and herb farm.
3. Whatever Cala Luna cannot grow itself, we buy from locals, such as vegetables, fruits, poultry and dairy products produced locally at their homes right here in Guanacaste.
4. At all times, we avoid using processed ingredients.
5. By not purchasing imported items, we are more familiar with the ingredients that are used and retain better control over the amount of wasteful packaging and carbon emissions.