Natural Outdoor Amphitheater Venue Rent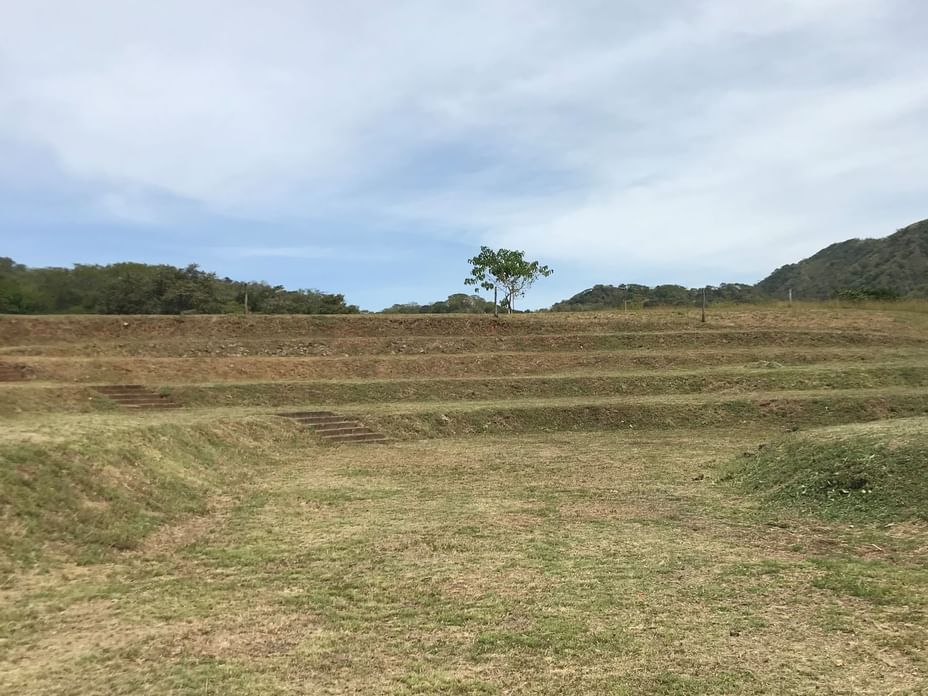 The theater has a stage of 43 feet diameter with lots of space around and a beautiful
natural canopy in the background. The slope of the theater consists of 3 terraces of 13 feet wide
each and approximately 300 feet long each, ideal for any type of table setting.
The Theater is situated in a totally flat meadow of approximately 10 acres, ideal for even bigger
parties or for a typical Guanacastecan fiesta with bullring, food stalls and other activities.
Net Rate Venue Rent per day
US$ 2.500 +tax
It includes electricity (25kw transformer), water, stage, structure for projections.

Capacity Chart
Natural Outdoor Amphitheater Venue Rent