Silent Meditative Labyrinth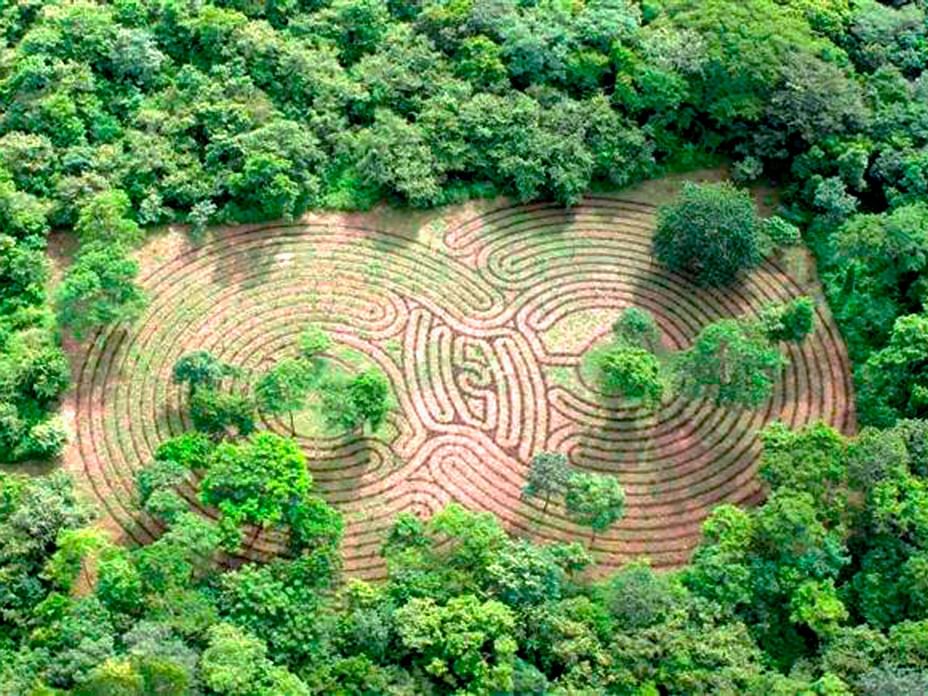 Upon arrival, you receive an explanation referring to the how and the why of its construction history. A meditation teacher guides you through this practice and after this inspiring walk, you are the guest of a healthy gourmet supper prepared by our chef. Specialists consulted, consider that the property could once have been an antique indigenous sanctuary. It is an ancient crater which today stands as a valley surrounded by smooth hills. The experts identified various force centers, and so they built it to amplify the power of those places. Sergio Salas, an expert in energy work, mastered the project. Ronald Esquivel, an architect who specializes in sacred geometry and labyrinth design, carried it out. Both gentlemen are Costa Ricans. As the largest in the field; it measures over than 2,5 acres (1 hectare) and the route is approximately 2 miles ( 3 km) long. Without a doubt, it is the exclusively one on earth which claims two polarities, a feminine and a masculine one, united in the Vesica Pisces, the point where creation happens. Traveling through serves different purposes. You decide to hike it just for fun or for physical exercise or it can be a journey for health reasons; since a wandering walk, readjust the biochemistry of the person. Labyrinths images have been widely used in hospitals as a therapeutic tool to heal patients.
You may indeed accept it to discover a purpose in your life (vision quest) or advance deeper within yourself as part of an introspective travel to create awareness. Therefore, both are optimal spots to have your yoga classes. It is a holistic involvement that acts on your body, mind, and spirit. Constructed around the two main points, functions as a vast nature, expanding the electromagnetic field of the site with each "heartbeat". All living beings: men, animals, plants and minerals converging here, are in a permanent exchange of benefits from the influence of this significant pulsing feeling of vitality.
Capacity Chart
Silent Meditative Labyrinth